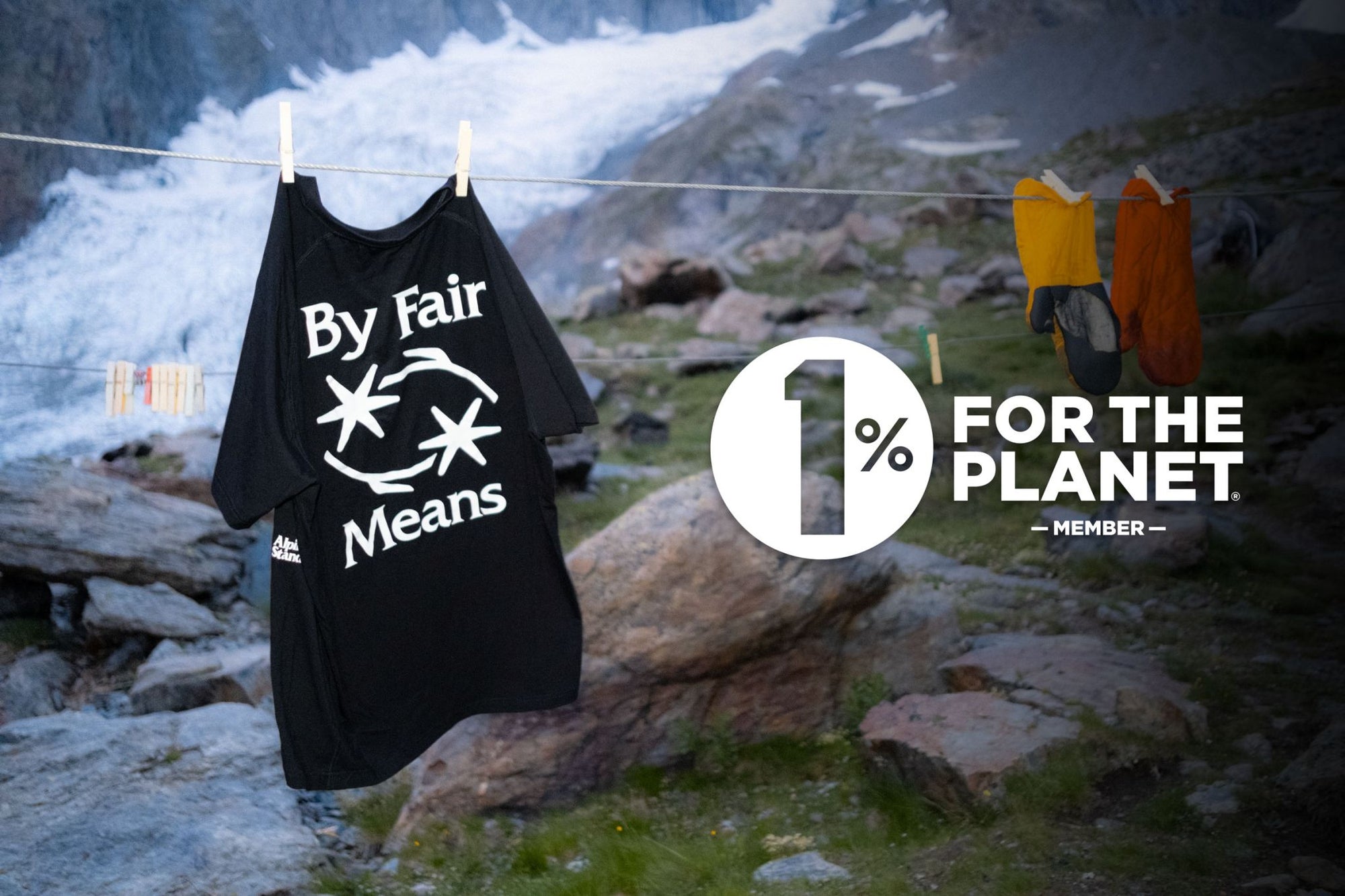 Celebrating Our Latest Achievement: Joining "1% for the Planet" Foundation!
We are thrilled to share some fantastic news with our community! AlpineStandards has reached a significant milestone on our journey towards becoming a more responsible and accountable company. We are now proud members of the esteemed foundation 1% for the Planet
Why 1% for the Planet?
At AlpineStandards, we firmly believe that being a responsible company goes beyond creating exceptional mountaineering clothing and equipment. It's about actively contributing to worthy causes that preserve the world we live in and the communities we hold dear. By becoming a member of "1% for the Planet," we are taking a bold step forward in fulfilling our commitment to environmental and social stewardship.
Accountability in Action
Joining 1% for the Planet means that we have pledged to donate 1% of our annual sales to support environmental initiatives and non-profit organizations that are making a real difference in protecting our planet. This decision aligns perfectly with our mission of creating a positive impact and leaving a lasting legacy for future generations.
Preserving Nature, Empowering Communities
As a mountaineering clothing and equipment brand, we have a deep appreciation for the pristine beauty of the mountains and the natural wonders that surround us in Val d'Ayas. We recognize the responsibility we carry to ensure these precious landscapes remain intact and flourish for generations to come.
But it's not just about the environment. We also understand that our journey is interwoven with the communities of climbers, adventurers, and enthusiasts who share our passion for alpinism. Through our commitment to "1% for the Planet," we hope to empower and support these communities, fostering a collective effort towards a more sustainable future.
A Grateful Journey
We wouldn't have achieved this milestone without the incredible support of our customers, partners, and the entire AlpineStandards team. Your unwavering dedication to our brand and mission has allowed us to take this momentous step towards being a force for positive change in the world.
Looking Ahead
Our journey as a responsible company has only just begun. With "1% for the Planet" by our side, we are more determined than ever to make a meaningful difference. Together, we will continue to push the boundaries of responsibility, innovation, and community engagement.
Let's shape a future where alpinism and environmental preservation go hand in hand. Together, we'll conquer new heights for a better world.
If you wan to keep updated on our responsible journey and on all other fun matters, subscribe to our newsletter