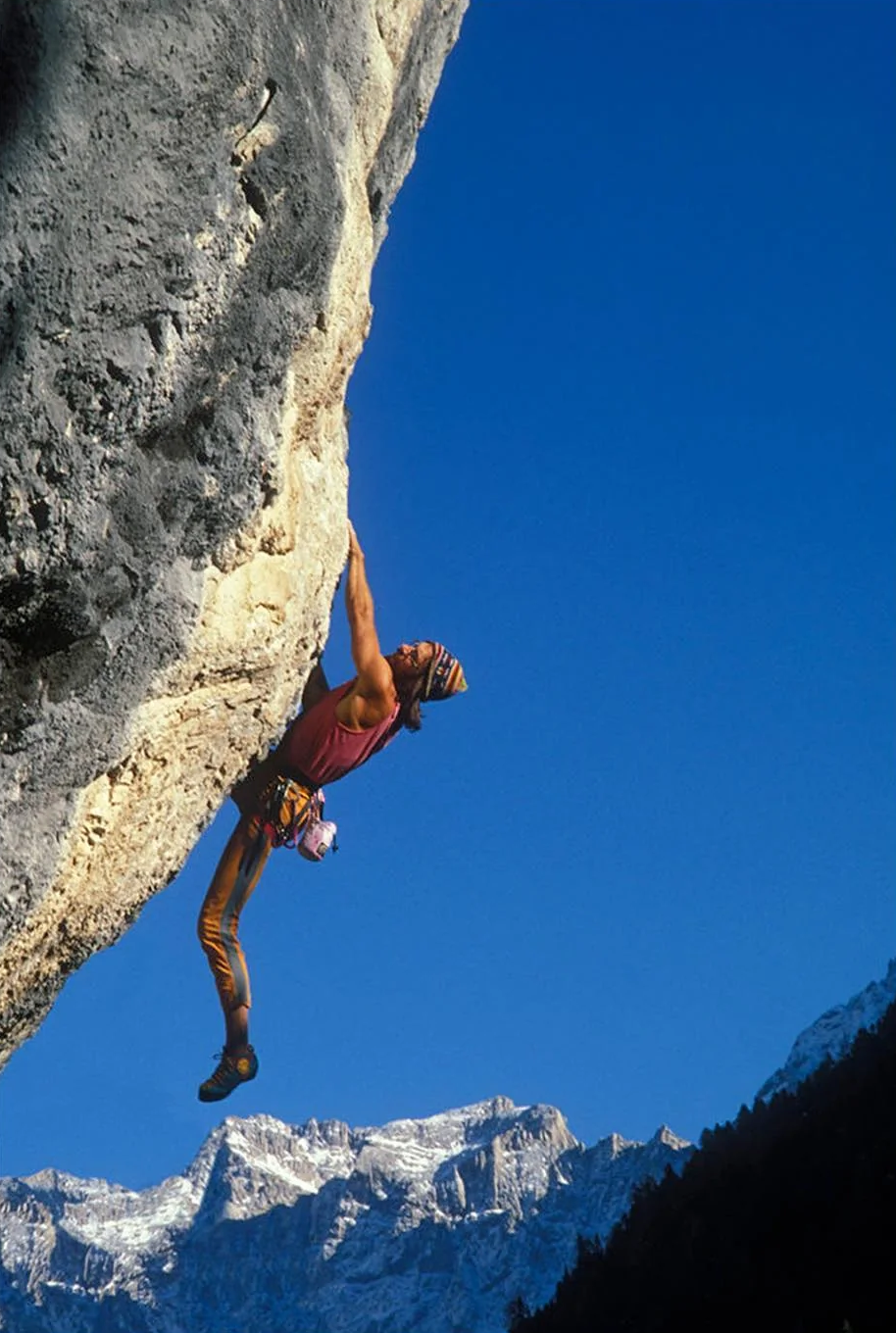 Heinz Mariacher, free spirit
Born in 1955 in Austria, Heinz Mariacher approaches his home mountains at a very young age. At only 11, he accomplishes his first solo ascent, a fifth-grade route without any equipment. From the early 70s he starts to solos the most difficult routes for the time, such as the Rebitsch on the Fleischbankpfeiler and the Schmuck on the Fleischbank (1973), Cassin, Comici, Egger on the Tre Cime (1974), Lacedelli on Cima Scotoni (1974) and Vinatzer (1975) on Marmolada.
⁠⁠
"Tempi Moderni" route, opened in the summer of 1982 together with his partner Luisa Iovane, is for sure one of Heinz's masterpieces and a revolution for the free climbing world in those years.
⁠⁠
What brings Heinz to alpinism is not the conquest spirit but pure personal research and a manifestation of freedom: quite far from the stereotypes of classic mountaineering. ⁠⁠
That same spirit towards the end of the 70s moves Heinz away from aid climbing and leads him to embrace a lean, conscious, and clean free climbing.⁠⁠
Today, when someone starts to reach for the colorful handles in a crowded climbing hall, he or she has most likely never heard the name of Heinz Mariacher. And that's a bit of a shame. Because actually, every climber should be thanking Heinz Mariacher for being not only a fine mountaineer but also a real innovator: after all, in the early 80s, he invented (and is still improving) modern climbing shoes.⁠⁠