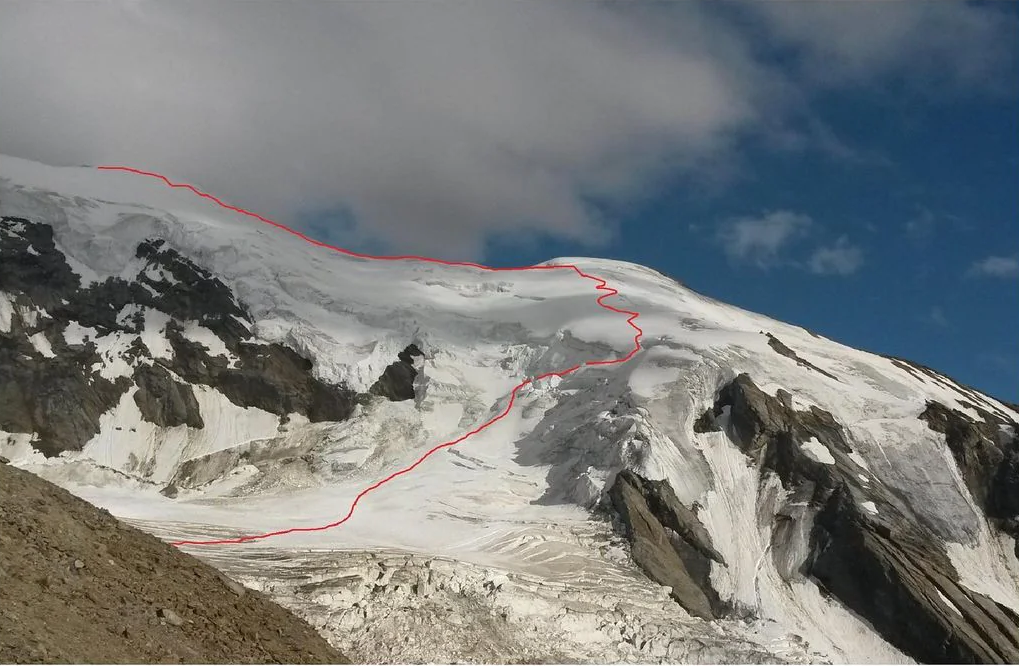 Weissmies
Among the 82 mountains above 4000 meters in the Alps, there's one located in the Saas Valley in Switzerland, not so far from the Italian border and whose peak, according to some, is relatively easy to reach: we're talking about Weissmies - 4023m, the highest mountain of the Weissmies Group.
Translated as "White Moss," it was climbed for the first time in 1855 by Jacob Christian Häuser and Peter Josef Zubriggen, a notary. When the locals got the news, they were pretty pissed about two outsiders getting to the summit of their peak, so they wanted to discover if they were telling the truth.
They followed their route up to the summit, and when they saw the footprints on the snow, they understood that Häuser and Zubriggen sent it for good. On August 1, 1876, the Americans E.P. Jackson and J.A. Peebles, supported by the Swiss guides Peter Schlegel, Ulrich Rubi, and Jean Martin, climbed for the first time the east wall, while Claude and Herbert Wilson with their guides Aloys Burgener and Joseph Furrer reached the southwest ridge on August 7, 1882.
Many more routes came with time, and today the most hiked one is the Normal route, which can be approached at the end of the Hohsaas cableway at 3100 meters (suitable for lazy-ass losers), or starting from the Weissmiesshütten at 2724m. On this day, as for many other peaks, the biggest threat for the White Mountain is climate change: in the last years, the snowcapped summit has decreased to 4017 meters due to the increase of temperature around the globe.